A Q&A WITH ALAN GREEN | PART 1
As part of our Q&A series with our experts, we sat down with Managing Director Alan Green to discuss some of the most common questions we hear from our clients. The interview was edited for brevity.
Q: HOW DO I KNOW IF I NEED PLANNING PERMISSION?
A: This is not an easy question to answer and will largely depend on several factors including:
The type of house you live in. For example, the regulations will vary depending on whether the house is detached or attached.

If the property has been the subject of any previous alteration and extension work.

If the Local Authority has removed Permitted Development Rights to your property meaning that certain works that would otherwise have been permitted no longer are.

If the property is Listed or occupies designated land. Designated land includes national parks and the Broads, Areas of Outstanding Natural Beauty, conservation areas and World Heritage Sites.

Relation of the proposal to the highway. Normally, if your proposal extends toward the highway, it is likely that the proposal will need permission.

If you live in a flat. Flats do not have Permitted Development Rights and therefore any extensions would require planning permission.
Q: HOW DO I MAKE A PLANNING APPLICATION AND WHO DO I MAKE IT TO?
A: Making a planning application can be a daunting prospect and we therefore recommend you seek the assistance of a town planner, architect or trained draftsman to assist you with this process. If you feel you are capable of undertaking this yourself, the next step is to have plans of your proposal drawn up and complete the necessary planning application forms. Please also remember that you may require Building Regulations Approval even if you do not need Planning Permission.
However, experience has often shown that investing in professional assistance is money well spent for several reasons. Firstly, it is likely that the person working on your behalf has developed a professional relationship with your Local Authority and has a working knowledge of policies. Secondly, your scheme is likely to be realistic and hopefully be arrived at within your financial budget.
Q: HOW LONG DOES THE PLANNING APPLICATION PROCESS TAKE?
A: Normally, the Local Authority has 8 weeks in which to determine your householder planning application. If the Local Authority is unable to determine the application within this timeframe, you should receive written confirmation that the Local Authority intends to extend the period of determination. If the Local Authority fails to do so, you can appeal on the grounds of non-determination. However appeals take time (normally between 5 and 8 months for written representation appeals) and it may prove advantageous to negotiate an agreement with the Local Authority.
If I don't feel confident in submitting an application, whom can I get to do this on my behalf?
There is no correct answer to this. A competent builder for example can often be as capable as an architect in producing plans that are "fit for purpose" for a single storey extension for example. However, as experience often shows, it is advantageous to appoint an agent local to you who has developed a good working relationship with the Local Authority knowing what they expect and having an understanding of policies local to you. Often, this can save you valuable time and anxiety.
Q: DO I NEED PLANNING PERMISSION TO RE-ROOF MY HOUSE OR TO INSERT ROOF LIGHTS OR SKYLIGHTS?
A: Quite simply, you do not normally need to obtain planning permission to re-roof or indeed insert roof lights or a sky light subject to the following limits and conditions:
Any alteration cannot project more than 150 millimetres from the existing roof plane. That is, if you wish to insert a roof or skylight, it cannot project more than 150 millimetres.

No alteration can be higher than the highest part of the roof.

Side facing windows to be obscure glazed and any opening to be 1.7 metres above the floor.
What you should appreciate is that certain other restrictions may apply to your particular property. For example, you may live in a Listed Building, Conservation Area or an area covered by an Article 4 Direction meaning that certain works which could normally be undertaken will be the subject of control . If you are in doubt, please contact our relevant local authority. When contacting them, all you normally require to tell them is the address of the property and if any works have been carried out to the property that you are aware of.
Q: DO I NEED PLANNING PERMISSION TO CONVERT MY HOUSE INTO FLATS?
A: You will need planning permission to divide your house into self contained flats or bedsits.
Q: WHAT IS A CONSERVATION AREA?
A: In the United Kingdom, the term Conservation Area nearly always applies to an area (usually urban) considered worthy of preservation or enhancement because of its special architectural or historic interest. Today, more than 8,000 have been designated.
It is the protection of the quality and special interest of an area as a whole that is intended. Accordingly, if you intend to undertake demolition work in a Conservation Area, you will require prior consent to do so. Whilst the designation does not stop development from taking place, it does require that any new developments preserve or enhance the historic character of the area. Therefore, there will be a greater emphasis on the use of appropriate materials and high quality design.
WANT TO DISCUSS YOUR PROJECT WITH ONE OF OUR EXPERT ADVISERS?
Q: CAN I USE MY CARAVAN AS A SEPARATE DWELLING WITHIN THE CURTILAGE OF MY HOME?
A: In most cases, a caravan may be parked temporarily within the curtilage of a residential property without the need for planning permission. However, please do check to make sure that Permitted Development Rights have not bee removed for your home. This is quite often the case in modern houses.
You can use your caravan in a manner ancillary to the residential property; that is, in addition to the use of the house but not as someone's separate dwelling. For example, you can use it as a granny annex, where for example meals are taken in the main house. In short, there must remain a relationship between the caravan and the house; that is for eating/washing and you simply use the caravan for the purpose of providing an extra room.
It must at all times also remain moveable.
Please do check that the Permitted Development Rights have not been removed.
Q: DO I NEED PLANNING PERMISSION TO DECORATE THE EXTERIOR OF MY HOUSE?
A: You do not need to apply for planning permission for repairs, maintenance or minor improvements, such as painting your house or indeed rendering it.
If you live in a listed building, you will need listed building consent for any significant works whether internal or external. So for example, if you wished to render your property, you would require listed building consent.
If you live in a Conservation Area, a National Park, an Area of Outstanding Natural Beauty or the Broads, you will need to apply for planning permission before cladding the outside of your house with stone, artificial stone, pebble dash, render, timber, plastic or tiles.
Q: DO I NEED PLANNING PERMISSION TO REPLACE MY EXISTING WINDOWS?
A: Normally, you will not require planning permission to replace existing windows. However, this is not always the case. For example, if your house is Listed, is located on Designated Land* or is the subject of an Article 4 Direction, you may well require planning permission or indeed listed building consent. Therefore, we recommend that before you carry out any works, you first check with your local planning department.
Q: DO I NEED PLANNING PERMISSION TO INSERT A NEW WINDOW OR DOOR OPENING?
A: Planning Permission is not required to insert a new window or door opening providing any upper floor window in the wall or roof slope forming a side elevation of the dwelling are glazed with obscured-glass (level 4-5 obscurity) and are fixed into a non opening frame (unless the opener is more than 1.7m above the floor of the room in which the window is installed).
Please note that if your Permitted Development Rights have been removed, then you may require Planning Permission.
Q: WHAT IS A PARTY WALL AND HOW MAY THIS AFFECT ANY WORK I MAY WISH TO DO TO MY PROPERTY?
A: Essentially, The Party Wall Act exists to make it easier to undertake building work on or near a boundary with a neighbouring property. It extends common law rights to allow a building's owners to undertake work that will affect a party wall or structure shared with one or more neighbours.
Its intention is to prevent disputes between owners by allowing independent assessment of the risk from construction work and by agreeing any action necessary to prevent damage. The Act also provides an agreement for access to carry out works, monitoring, and for resolution of disputes.
If your building work is either on the boundary of a neighbour's property or on or up to the neighbouring wall, you will need to observe the terms of the Act. You may also need to comply if you are excavating on, or within 6m of the boundary, depending on the depth of your excavation.
For more information, we suggest you visit www.communities.gov.uk
Q: WHAT IS GREEN BELT AND WHAT IS ITS PURPOSE AND ROLE?
A: The idea of Green Belt goes back to the 1940s and the Abercrombie Plan for Greater London. A policy which has proven extremely successful in containing growth across the entire country and not simply the Greater London area. The purpose of land designated as Green Belt is to contain the outward growth of settlements and to prevent coalescence of these and other settlements in the area. Essentially, to stop settlements becoming physically joined by the built form and in doing so, losing their essential character. Therefore, when land is washed over by a green belt policy designation, it means it is often very difficult to get planning permission for proposals which would otherwise be granted on land not designated as green belt. One obvious example is if you wished to build a new house on land designated as green belt. In most cases, you would have to demonstrate very special circumstances sufficient to override that designation. From my experience, this often proves challenging and if this is your case, I recommend you employ the services of a planning consultant to work on your behalf.
As many of you will be aware, the government has set some extremely challenging housing targets that local authorities will have to meet over the next 20 years or so. In order to deliver the necessary housing and employment and associated infrastructure, many councils are having to review their green belt boundaries by "rolling them back" in order to provide the necessary land supply in order to build.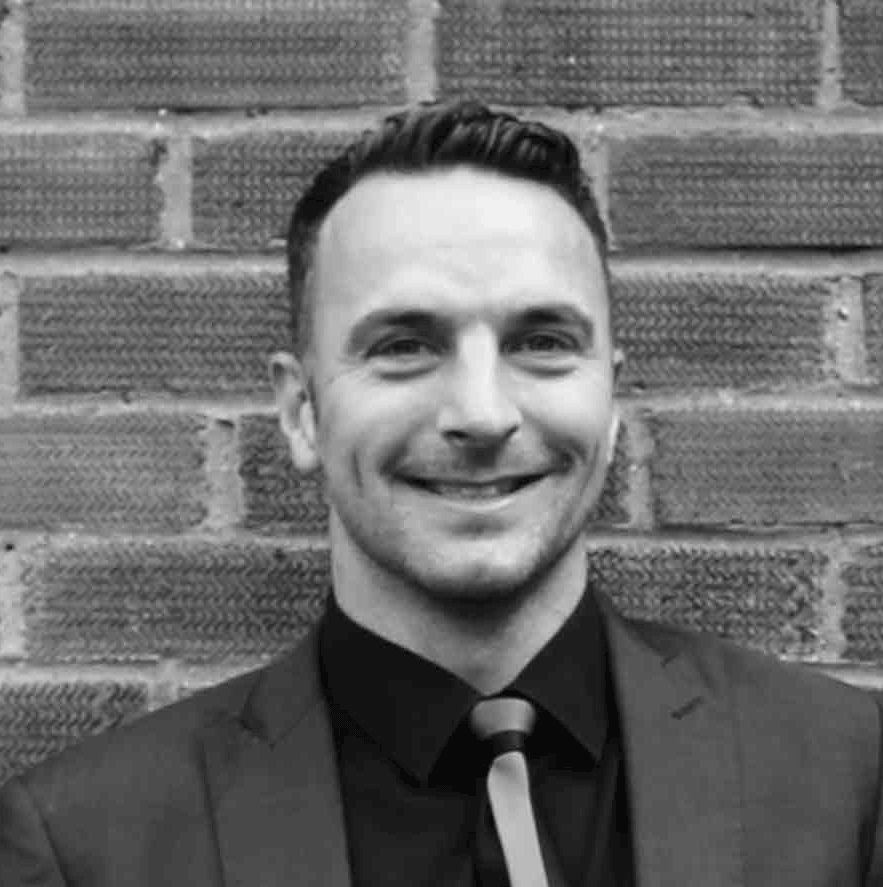 BA hons, Dip Arch
Studying at Greenwich University where he was a nominee for the RIBA Presidents Medal. Alan has now over 12 years experience working within the construction and architectural industry. Working for a RIBA practice he dealt with a wide variety of projects from new build, commercial projects, public building to zero carbon homes, each project required extensive planning and construction expertise.

He founded A9 Architecture Ltd in 2010 which is a successful local architectural practice that specializes in planning and building regulations, while trying to push the limit of design innovation within a restrictive planning system.